Asana Recovery Alumni Gathering Provided Chance to Connect with Others and Reinforce Recovery Efforts
Asana Recovery Alumni News March 16, 2023
The Asana Recovery Alumni Gathering in OK City last weekend was intimate and enjoyable.
Five graduates from the Asana Recovery program came, with two participants celebrating 170 days of sobriety and one celebrating 60 days!
The participants and staff checked in on where everyone was in their individual sobriety journey. A common challenge for several people was finding a job in rural Oklahoma, so the group supported each other and offered guidance.
Kimberly Brave, who participated in the Asana Recovery program and now works on the Oklahoma team particularly enjoyed catching up with a friend who graduated at the same time. Christopher Cole and I have been on this journey together for over 16 months now!" she said. "Being able to have these events gives everyone something to look forward to, and also share helpful information about the Recovery Tools newsletter and alumni spotlight."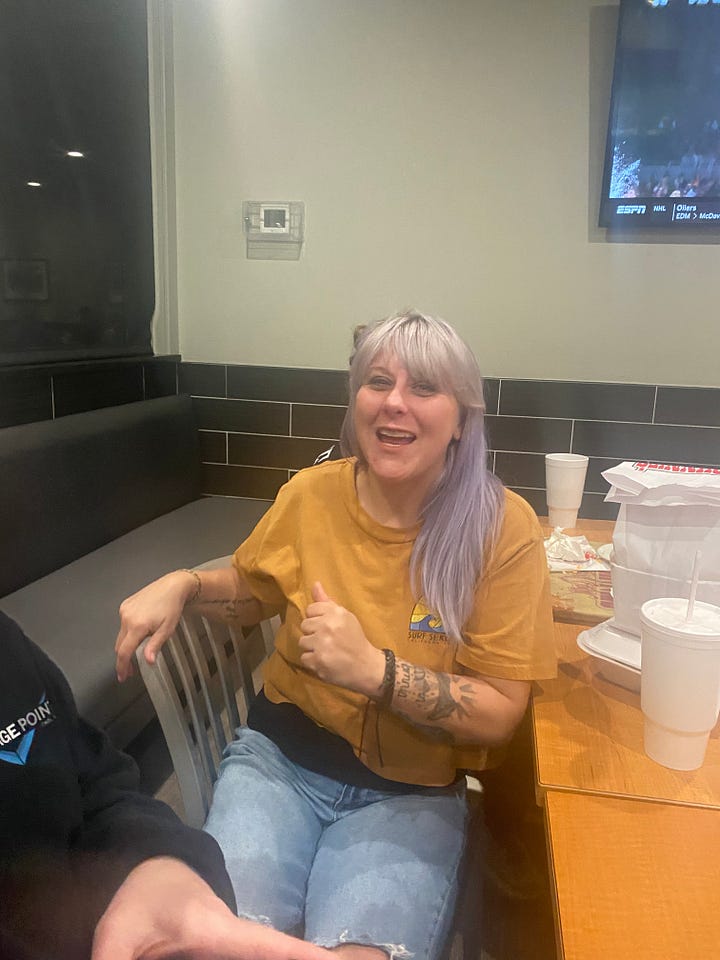 Mark your calendars: Saturday, April 8 at the Tulsa Aquarium! Alumni are welcome to bring their families. 
Want to be featured in Alumni Spotlight?
Every month, we'll be featuring an interview with a different Asana Recovery alum. We hope you can learn from their experiences, be inspired by their recovery and keep updated on your fellow alums.
If you missed February's spotlight, you can still read it! A More Meaningful Life: Alumni Spotlight of Brittany Stroud-Schoelen.
If you'd like to be featured in an Alumni Spotlight, please contact your admissions counselor. If you don't have their contact info, check the list below:
Kimberly Brave: 405-999-0550
Jim Bell: 405-833-4838
Lyndsay Gasser: 949-922-0180
Krystal Smith: 949-244-6822
Coming soon: Asana Recovery logo wear!
Many of us like to wear t-shirts or hats celebrating our favorite bands or sports teams or places. Some of us even like to dress up our cars!
We'll be launching an online store where you can buy Asana Recovery clothing and merchandise. But, should we do sweatshirts or t-shirts? Hats or bandanas?? Mugs or water bottles??? Head to our alumni Facebook page to vote for what products we should offer!
Recovery at Your Fingertips
The Asana Recovery app allows alums with a smartphone to stay connected to recovery wherever and whenever they want. Available for iPhone or Android, the app lets you check in, read daily reflections and even earn points. You can download the app in the App Store (It has the Asana Recovery logo and is called "Asana Recovery.)